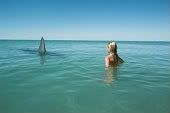 Do you ever get sick of yourself?
Keep doing the same stupid stuff over and over again and end up smacking your forehead in frustration?
No, I don't need a V8.
I do need some self-confidence boosters though.
I know that over the next little while, my agent will begin sending my book out to prospective editors.
While I'd love to sit back, breathe a satisfied sigh and say, "Bring it on!" the truth is, I'm feeling more like the above picture.
A voice inside my head is yelling, "Danger, Will Rogers!"
And I so wish that were not the case.
I've had so many run-ins with rejection in various forms over the years that I'm more than a tad gun shy.
It's hard to put myself out there.
Writing a book and then submitting it for public scrutiny is putting yourself out there in a big way, trust me.
You want to know what rejection is, be a writer.
Even if the miracle happens, and my book does get published, I can guarantee you somebody out there won't like it.
And they'll be more than happy to tell me why.
So how do I deal with this constant battle of never feeling quite good enough? How do I overcome the fear of failure and rejection?
I have to put my trust in God and ignore the voice in my head.
I have to know without doubt that I have been called to this, and hold fast to the promises of God.
I love that saying, "If He brings you to it, He'll bring you through it."
He is Elohim - The Creator - I am His creation, therefore I am worth something to Him.
He is El Roi - The God Who Sees - He knows what lies before me, and He has a plan for my life.
He is El Shaddai - The All Sufficient One - if rejection comes, He will be my comfort.
He is Jehovah-nissi - The Lord My Banner - He believes in me!!
And finally, He is Jehovah-Shalom - The Lord Is Peace.
Without Him on my side, I would be lost.
I'm also so thankful for the cheering section of my family and friends! I couldn't do it without you.
Peace All.